Welcome to A. C. Moore Elementary School Cafeteria! We are almost done with the 2016-2017 School Year! Our goal at the A. C. Moore Cafeteria is to provide a clean, safe, and enjoyable place where your children can eat their breakfast and lunch. This year we will be awarding the "Golden Fork" to a class each week that shows SMART manners in the cafeteria. Successful Students, Magnificent Manners, Amazing Attitude, Rockin' Respect, Terrific Teamwork. Encourage your children to be their best self in the cafeteria and everywhere!
ATTENTION, ATTENTION!!
Free and Reduced Applications Escambia County Child Nutrition Program will be utilizing web-based Free and Reduced Lunch Application forms for SY 2016-2017. To expedite your child's lunch status approval please complete an online application.
Click on web link (http://EscambiaCoCNP.heartlandapps.com) to start your application. If you need assistance please contact the Lunchroom Manager at your child's school. The manager will provide a computer with internet access for public use outside of serving periods.
On-Line Prepayments are available! Click on link below and follow instructions. http://www.myschoolbucks.com
Check your students lunch status on www.schoollunchstatus.com (24 hour waiting period).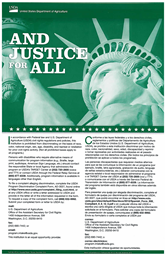 "This institution is an equal opportunity provider."
USDA Nondiscrimination Statement:
In accordance with Federal civil rights law and U.S. Department of Agriculture (USDA) civil rights regulations and policies, the USDA, its Agencies, offices, and employees, and institutions participating in or administering USDA programs are prohibited from discriminating based on race, color, national origin, sex, religious creed, disability, age, political beliefs, or reprisal or retaliation for prior civil rights activity in any program or activity conducted or funded by USDA.
Persons with disabilities who require alternative means of communication for program information (e.g. Braille, large print, audiotape, American Sign Language, etc.), should contact the Agency (State or local) where they applied for benefits. Individuals who are deaf, hard of hearing or have speech disabilities may contact USDA through the Federal Relay Service at (800) 877-8339. Additionally, program information may be made available in languages other than English.
To file a program complaint of discrimination, complete the USDA Program Discrimination Complaint Form, (AD-3027) found online at:http://www.ascr.usda.gov/complaint_filing_cust.html, and at any USDA office, or write a letter addressed to USDA and provide in the letter all of the information requested in the form. To request a copy of the complaint form, call (866) 632-9992. Submit your completed form or letter to USDA by:
(1)

mail: U.S. Department of Agriculture
Office of the Assistant Secretary for Civil Rights
1400 Independence Avenue, SW
Washington, D.C. 20250-9410;

(2)

fax: (202) 690-7442; or

(3)

email: program.intake@usda.gov.
USDA Nondiscrimination Statement (Spanish):
La Ley Nacional de Comedores Escolares Richard B. Russell pide la información arriba en esta solicitud. No tiene que dar la información, pero si usted no la provee, no podemos aprobar comida gratuita o de precio reducido para sus niños. Usted debe incluir los últimos cuatro números del Seguro Social (SSN) del miembro adulto que firma la solicitud. Los últimos cuatro números del SSN no se requieren cuando usted solicita de parte de un niño adoptivo temporal o usted incluye un número de caso del Programa de Asistencia Nutricional Suplementaria (SNAP, por sus siglas en inglés), el Programa de Asistencia Temporal Para Familias Necesitadas (TANF, por sus siglas en inglés) o el Programa de Distribución de Comida en Reservaciones Indígenas (FDPIR, por sus siglas en inglés) u otra identificación FDPIR de su niño. Tampoco necesita indicar el número del SSN si el miembro adulto del hogar que firma la solicitud no lo tiene. Utilizamos su información para determinar si su niño es elegible para la comida gratuita o de precio reducido, y para administrar y hacer respetar los programas de almuerzo y desayuno. Podemos compartir la información sobre su elegibilidad con los programas de educación, salud, y nutrición para ayudarles a evaluar, financiar, o determinar los beneficios de sus programas, así como con los auditores de revisión de programas, y los oficiales encargados de investigar violaciones del reglamento programático.

El Departamento de Agricultura de los Estados Unidos (USDA, por sus siglas en inglés) prohíbe la discriminación contra sus clientes, empleados y solicitantes de empleo basada en raza, color, origen nacional, edad, discapacidad, sexo, identidad de género, religión, o retaliación por haber iniciado una queja de derechos civiles. También se prohíbe la discriminación, cuando es pertinente, basada en creencia política, estado civil, estado familiar o paterno, orientación sexual, información genética, o cuando todo o parte del ingreso de una persona viene de cualquier programa pública asistencial, en el empleo, o en cualquier programa o actividad realizados o financiados por el Departamento. (No todas las bases prohibidas aplican en todos los programas y/o actividades de empleo.)

Si usted desea poner una queja de derechos civiles de discriminación, complete el Formulario del USDA de Queja de Discriminación que se encuentra en el sitio web, http://www.ascr.usda.gov/complaint_filing_cust.html, El formulario también puede obtenerse en cualquier oficina del USDA, o llamando al (866) 632-9992. Envíe por correo el formulario o carta de queja completada a la siguiente dirección: Department of Agriculture, Director, Office of Adjudication, 1400 Independence Avenue, S.W., Washington, D.C. 20250-9410, o al fax (202) 690-7442, o por correo electrónico a: program.intake@usda.gov.

Personas sordas, con discapacidad auditiva o de habla, pueden contactar al USDA por medio del Servicio Federal de Retransmisión al (800) 877-8339; o (800) 845-6136 (español).

El USDA es un proveedor y empleador de igualdad de oportunidades.
Robin Stewart
CNP Manager, A.C. Moore Cafeteria 251-368-4245 ext. 2003
Email robin.stewart@escoschools.net
May 2017 Breakfast Menu
Breakfast

MONDAY

TUESDAY

WEDNESDAY

THURSDAY

FRIDAY

5/1/17 to 5/5/17

(Cycle 2)

Breakfast Pizza

Cereal

Fruit

Fruit Juice

Milk (Variety Flavor)

Muffin

Yogurt

Cereal

Fruit

Fruit Juice

Milk (Variety Flavor)

Cinni-Minis

Sausage Links (2)

Fruit

Fruit Juice

Milk (Variety Flavor)

Maple Mini-Pancakes

Ham

Cereal

Fruit

Fruit Juice

Milk (Variety Flavor)

Sausage Biscuit

Yogurt

Fruit

Fruit Juice

Milk (Variety Flavor)

5/8/17 to 5/12/17

(Cycle 3)

Breakfast Bagel

Assorted Cereal

Fruit

Fruit Juice

Milk (Variety Flavor)

Strawberry Mini-Pancakes

Ham

Cereal

Fruit

Fruit Juice

Milk (Variety Flavor)

Apple Strudel

Sausage Patty

Cereal

Fruit

Fruit Juice

Milk (Variety Flavor)

Chicken Biscuit

Yogurt

Fruit

Fruit Juice

Milk (Variety Flavor)

Blueberry Waffle

Yogurt

Omelet

Fruit

Fruit Juice

Milk

5/15/17 to 5/19/17

(Cycle 1)

Poptart

Cereal

Yogurt

Fruit

Fruit Juice

Milk (Variety Flavor)

Breakfast Burrito

Cereal

Fruit

Fruit Juice

Milk (Variety Flavor)

Cinnamon Roll

Sausage Links (2)

Cereal

Fruit

Fruit Juice

Milk (Variety Flavor)

Breakfast Slider

Cereal

Fruit

Fruit Juice

Milk (Variety Flavor)

FIELD DAY

French Toast w/syrup

Ham

Fruit

Fruit Juice

Milk (Variety Flavor)

5/22/17 to 5/25/17

Manager's

Choice

Manager's

Choice

Manager's

Choice

½ Day

Manager's

Choice

In accordance with Federal civil rights law and U.S. Department of Agriculture (USDA) civil rights regulations and policies, the USDA, its Agencies, offices, and employees, and institutions participating in or administering USDA programs are prohibited from discriminating based on race, color, national origin, sex, disability, age, or reprisal or retaliation for prior civil rights activity in any program or activity conducted or funded by USDA. Persons with disabilities who require alternative means of communication for program information (e.g. Braille, large print, audiotape, American Sign Language, etc.), should contact the Agency (State or local) where they applied for benefits. Individuals who are deaf, hard of hearing or have speech disabilities may contact USDA through the Federal Relay Service at (800) 877-8339. Additionally, program information may be made available in languages other than English. To file a program complaint of discrimination, complete the USDA Program Discrimination Complaint Form, (AD-3027) found online at: http://www.ascr.usda.gov/complaint_filing_cust.html, and at any USDA office, or write a letter addressed to USDA and provide in the letter all of the information requested in the form. To request a copy of the complaint form, call (866) 632-9992. Submit your completed form or letter to USDA by: (1) mail: U.S. Department of Agriculture Office of the Assistant Secretary for Civil Rights 1400 Independence Avenue, SW Washington, D.C. 20250-9410; (2) fax: (202) 690-7442; or (3) email: program.intake@usda.gov. This institution is an equal opportunity provider
Menu Subject to Change
Reduced Student: $0.30
Paid Student: $1.75
ECSS Employees: $2.75
Visitors: $3.75
May 2017 Lunch Menu
Lunch

MONDAY

TUESDAY

WEDNESDAY

THURSDAY

FRIDAY

5/1/17 to 5/5/17

(Cycle 2)

Oven Fried Chicken

Potatoes

Peas

Dinner Rolls

Spaghetti with Meat Sauce

Green Beans

Salad

1000 Island Dressing

Dinner Rolls

Taco Salad w/ Cheese

Tortilla Chips

Lettuce, tomatoes

refried beans

Salsa

Corn

Chicken Sandwich

Lettuce, tomatoes

Cheesy Mashed Potatoes

California Blend Vegetables

Pepperoni Pizza

Salad

Ranch Dressing

Corn/Broccoli

Sugar Cookie

5/8/17 to 5/12/17

(Cycle 3)

Flatbread Club Melt

Lettuce, Tomatoes

Baby Carrots

Tortilla Chips

Bean Salsa

Ranch Dressing

BBQ Nachos (Pork or Chicken)

Lettuce

Jalapeno Peppers

Cheese, Sour Cream, BBQ Sauce, Salsa

Santa Fe Soup

Grilled Cheese

Corn Chips

Salad

Ranch Dressing

Baby Carrots

Teriyaki Chicken

Stir Fry Veggies

Fried Rice

Egg Roll

BBQ Chicken Sandwich

Hash browns

Cole Slaw

Pickles

5/15/17 to 5/19/17

(Cycle 1)

Hamburger

Lettuce, Tomatoes, Pickles

Baked Beans

Hash browns

Chicken Tenders

Mashed Potatoes

& Gravy

Green Beans

Dinner Rolls

Chicken & Dumplings

Carrots

Black Eyed Peas

Dinner Rolls

Brownie

Hot Wings

Turnip Greens

Corn Nuggets

Celery Sticks

Ranch Dressing

Cornbread

FIELD DAY

Hot Dog

Chips

String Cheese

Whole Pickle

Animal Cracker/Raisin

5/22/17 to 5/25/17

Manager's

Choice

Manager's

Choice

Manager's

Choice

½ Day

Manager's

Choice

****Fruit, Fruit Juice & Variety Flavored Milk offered daily****

In accordance with Federal civil rights law and U.S. Department of Agriculture (USDA) civil rights regulations and policies, the USDA, its Agencies, offices, and employees, and institutions participating in or administering USDA programs are prohibited from discriminating based on race, color, national origin, sex, disability, age, or reprisal or retaliation for prior civil rights activity in any program or activity conducted or funded by USDA. Persons with disabilities who require alternative means of communication for program information (e.g. Braille, large print, audiotape, American Sign Language, etc.), should contact the Agency (State or local) where they applied for benefits. Individuals who are deaf, hard of hearing or have speech disabilities may contact USDA through the Federal Relay Service at (800) 877-8339. Additionally, program information may be made available in languages other than English. To file a program complaint of discrimination, complete the USDA Program Discrimination Complaint Form, (AD-3027) found online at: http://www.ascr.usda.gov/complaint_filing_cust.html, and at any USDA office, or write a letter addressed to USDA and provide in the letter all of the information requested in the form. To request a copy of the complaint form, call (866) 632-9992. Submit your completed form or letter to USDA by: (1) mail: U.S. Department of Agriculture Office of the Assistant Secretary for Civil Rights 1400 Independence Avenue, SW Washington, D.C. 20250-9410; (2) fax: (202) 690-7442; or (3) email: program.intake@usda.gov. This institution is an equal opportunity provider
Menu Subject to Change
Meal Prices
Reduced Student: $0.40
Paid Student: $2.50
ECSS Employees: $3.50 (Milk or Tea included)